Many of you ask us questions on the subjects of cruelty free, vegan, clean... So we decided to write you an article on the subject for total transparency with you kittens on our products that you use at home. daily.
Clean, cruelty free, vegan… words that we see more and more but without knowing what really hides behind
To begin, let's go back to the school benches and open the dictionary together. We are going to explain each term to you in a few words and then, a surprise quiz on the subject!
cruelty free
Cruelty-free means in French: without cruelty. In the world of cosmetics, this means that no finished product or ingredient that composes it has been tested on animals. (So ​​much the better we love kittens too much for that.)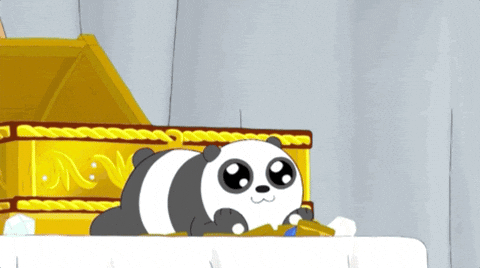 Two key dates to remember:
Since 2004, the European Union has banned all animal testing of finished products.
Since 2013, a new law bans any cosmetic product whose finished product and ingredients have been tested on animals.
If some countries are ahead on this subject, in China, animal testing is still relevant . To be sold in China, unless it is made in China, a cosmetics brand must test its products on animals: a brand that is cruelty-free therefore refrains from selling in this area. This is why, at Merci Handy, we are not sold in China.
This does not mean that the products are not tested, there are a whole bunch of rules for a cosmetic to be put on the market, and it is possible to test its products on samples of reconstructed skin for example.
vegan
Vegan cosmetics consist in the fact that no ingredient such as milk, beeswax or even carmine (red pigment obtained from caterpillar), or any other ingredient of animal origin, enters into the manufacture of the beauty product.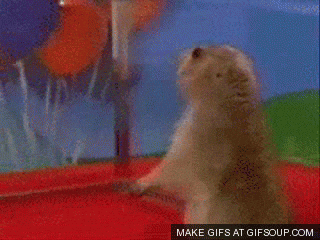 On the other hand, do not panic, if you see "castor oil" on a cosmetic product: it is not castor oil but vegetable castor oil;). Vegan products are also not tested on animals.
Apart from cosmetics , veganism has become a real way of life which consists in not consuming any product derived from animals or their exploitation. This goes through food, cosmetics, fashion...
Natural
The term "natural product" is not subject to any framework. Whether legal, label or regulatory.
When we talk about a natural product, it means that there is a large quantity of ingredients of vegetable, mineral or animal origin and not derived from petrochemicals. In general, these products contain vegetable oils, aloe vera or even shea butter.
Attention little kitten, it is important to make the difference between a natural ingredient and an ingredient of plant or natural origin (a well-informed kitten is a happy kitten).
A natural ingredient has not undergone transformation or simple mechanical processes such as grinding, cooking or sieving. The plant ingredients have not had any chemical modification.
An ingredient of plant or natural origin, unlike it, has undergone a transformation. It is therefore no longer in its natural state, hence the designation "of natural origin".
The clean
Just like the term "natural product" there is no legal framework. We say that a product is clean in cosmetics when it does not contain controversial substances.
And thank you Handy in all this?
We have reviewed all the formulas of our products so that they are more respectful of your skin and the environment.
We are cruelty free . We love unicorns and kittens way too much to mess with them. As explained above, animal testing is prohibited in Europe, so we are prohibited from stating on our products that they are cruelty-free, as all products in Europe are supposed to be.
Our product philosophy is above all to use formulas that are stable, that work, and that are safe for the consumer. We are not 100% natural also for allergen reasons. For example, the more natural a perfume is, the more allergens will need to be added.
At Merci Handy we are committed a little more for you kittens, to take care of your body and your skin. We have a list of ingredients that we refuse to use in the composition of our products because they are controversial or even "harmful" if we use too much.
Important information! The rest of the article will use words of more than 3 syllables or more and with letters that we rarely see like "y" or "x". So don't frown too much reading them, you'll get your wrinkles for nothing. On the other hand, you can read them every morning to do facial gymnastics.
Here is the short list:
Paraben
Phthalates
Mineral oil
Palm oil
Paraffin
Formaldehydes
Triclosan
Retinyl palmitate
Oxybenzone
Tar
Hydroquinone
BHAs
Ethylhexyl methoxycinnamate
Benzophenone
Cyclopentasiloxane
Methylisothiazolinone
p-phenylenediamine
Are you still with us?
On top of that, we have specific blacklists per product category. To make it more concrete for you, here are some examples:
In our skincare range, in addition to all the above list, there are no silicones . This uncool ingredient creates a barrier on your skin and prevents it from absorbing all the good ingredients that do it good (silicones are taboo, we will all overcome them)
Our deodorants are free of aluminum salts , which in addition to being suspected endocrine disruptors, create inflammation and block perspiration by forming a thin layer on the sweat glands (aka the part of our body with the most name sexy). They are also alcohol-free (because the party is crazier) and therefore less irritating.
We also do not use silicone in our slime shower jelly and sulphate in our toothpastes.
And finally we use less than 1% synthetic fragrances and a maximum of 5 allergens.
Here you know everything about us finally our products and their composition.
If you have any questions or need more info, don't hesitate to send us a short email or a private message on Instagram.
To end this article we will quote a proverb from our ancestors the unicorns: "Taking care of your horn is your priority before taking care of that of others". We leave you to meditate on that.