Gemini, Libra and Aquarius are the three air signs of the zodiac. All three endowed with great logic and unfailing enthusiasm, discover their horoscope for each season of the year 2020.
Gemini horoscope
Your birthday is between May 21 and June 20.
Top hearts ! Love will occupy a large place in the life of Gemini in 2020. A lot of small difficulties are also to be expected, so you will have to arm yourself with your legendary positive attitude to appreciate this year at its true value. Don't forget my cat, life is BEAUTIFUL!
🌸 Spring 🌸
It will be the best in your professional or school life. Put yourself fully into the work: your power of persuasion will reach more than one, and your creativity will also be boosted! Be careful, however, not to be too sure of yourself, especially if you are in a relationship: clarifications are to be expected with your partner. Patience and communication will be necessary to achieve your goals. On the wallet side, you will have to resist the temptation to spend everything. You can do it !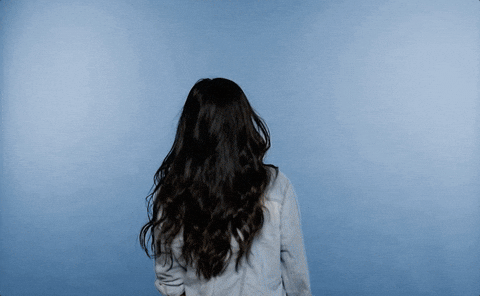 Quick tip: Delete your online shopping apps. In addition to resisting temptation, you'll have more room in your phone to save lots of unicorn photos.
Your phrase for the season: "I can't, I work. - Use it unlimitedly, no one will blame you (because it's true).
☀ Summer ☀
After a stormy start to the year, you will benefit from a well-deserved rest! The month of June will be ideal for restoring your health. More serene, you will have a good time with your loved ones. Take advantage of this season to focus on your well-being and avoid all sources of conflict. The full moon of August 3 may disturb you, but the awesomeness of Venus arrives on the 21st to motivate you. The start of the school year promises to be a real success.
Little tip : Between two viewings of summer bloopers, take the time to cut your networks a little to meditate.
Your phrase of the season: "Life is too short to argue. - And you're right.
🍁 Autumn 🍁
It's THE big love season for Gemini! For singles, beautiful encounters are to be expected from the month of September. For couples, change and commitment are in the air. New friendly encounters are also to be expected. Enjoy, this wave of feelings will stay with you for a long time.
Little tip: Single, your great romantic encounter will take place in a place that inspires reflection. It's time to go to the museum!
Your phrase of the season: "Love is the most booooooooooooooooooooooooo much. »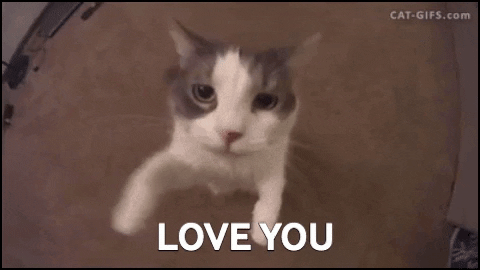 ❄ Winter ❄
No more sun, make way for the cold and the greyness. During this period, you will go back to working hard: watch out for burnout. Your hard e ff orts will be rewarded again in February. On the financial side, you will finally get your head above water: shopping is yours!
Love still looms large this season. For couples, stability and happiness are at the rendezvous. Single, arm yourself with patience: a being will capsize your heart at the end of March.
Little tip: Give yourself several breaks during your working day. It will be much easier to get back to it after 5 minutes of too cute kitten videos.
Your phrase of the season: "What am I going to do with all this sorrel? - Jean-Michel, our accountant, doesn't really like this question.
This year 2020 will therefore be very emotionally charged. Thanks to your great enthusiasm and your many talents, you will achieve your goals! And to give you an extra boost, we've created a limited edition Gemini hand gel. It contains a magical scent, specially designed for talented kittens like you. It's still more fun to make a success of the year with clean hands (and that smell good).
Libra horoscope
Your birthday is between September 23 and October 22.
A very good year is announced for you! 2020 will be the year of happiness and well-being. You'll focus on improving your life (it's time to get into yoga!). Your love and family relationships will also be a big part of it.
🌸 Spring 🌸
Luck and money surround you in this beautiful season! You will be of great help to someone very close to you, and this will give you great satisfaction, +1000 points for your karma! In May, a wave of romanticism will blow over you.
On the job side, you will have the opportunity to work on a very important project for you. In short: everything is perfectly fine, so go for it!
Tip: Be yourself. You are already on top!
Your phrase of the season: "Ah but what are we good thereàààà".
☀ Summer ☀

It's sunny, it's hot, so you dream of idleness! Take time to rest, your angel
guardian is always watching over you.
For singles, a meeting should take place on August 13, and it will be much more than a little holiday romance. If you're in a relationship, trust the loved one: it's the right one, so don't ask yourself too many questions.
Little tip: Organize a short vacation this summer! A trip will do you a lot of good and bring you great serenity.
Your phrase for the season: "I can't, I have a tan".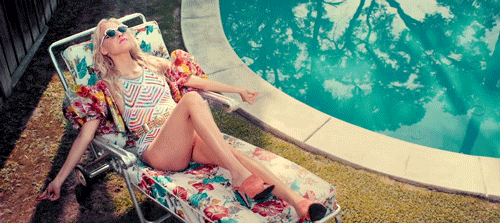 🍁 Autumn 🍁
This is the time...for laughter and change. This season, it's a new look for a new life. You will change your habits and the start of the school year will push you to set foot in the gym again. You will also take the opportunity to sort in your little nest: clothes, objects, global organization, everything goes! After the spring cleaning and fitness, you will go even further by looking for new activities. Don't give up, nice friendly encounters are on the program!
Little tip: Also sort through your friends. Some relationships don't make you feel good, and you don't have to put up with it.
Your phrase for the season: "What do you think of this little jacket? And this one, and this one? Yeah I try everything. »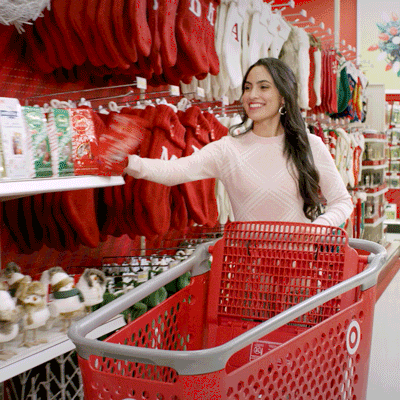 ❄ Winter ❄
It's winter, and you're glowing! The month of December is placed under the sign of romance, for singles and couples alike. Venus goes to say hello in your little life and takes the opportunity to sweep away your last questions. Well in your skin and in your head, you will be looking for new adventures for 2021.
Little tip: The stars will be with you for the end-of-year celebrations, there's no chance of you going wrong when buying Christmas gifts.
Your seasonal phrase: "To infinity and beyond!" »
Your horoscope 2020 is at the top! We can't wait to discover your new incomparable style. And to complete it, we created a limited edition Balance hand gel! With him, you will be impeccable to the tips of your legs, leaving behind you a sweet perfume of victory.
Aquarius Horoscope
Your birthday is between January 20 and February 21.
For Aquarians, 2020 will definitely be the year of change. You will have to get out of your comfort zone, question yourself and keep an open mind. With a little e ff ort, the year promises to be good!
🌸 Spring 🌸
You start this year with enthusiasm and full of good resolutions in mind. You give the impression that everything is perfect but some personal worries will bother you. Don't hesitate to ask someone you trust and don't overwork yourself.
Single, you will be torn between your thirst for freedom and the charm of a future meeting. Up to you ! As a couple, love will be at the heart of your life and will greatly help you to stay calm on a daily basis. It's nice to know you're with the right person.
Small tip: To initiate a change, a good organization is necessary. Make to do lists galore!
Your phrase of the season: "This is a good thing done. Following ! »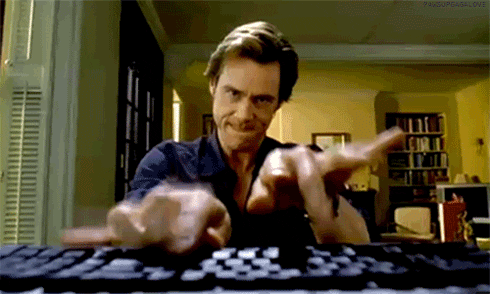 ☀ Summer ☀
The party is on for the summer season. You will fully enjoy your vacation, and you are right! The stars suggest an exotic trip with your friends: unforgettable memories guaranteed! On the heart side, everything is going well for couples, provided you do not abuse the understanding of your partner.
Little tip: Don't forget your sunscreen.
Your phrase of the season: "2 p.m.? It's time to party! »
🍁 Autumn 🍁
You start the month of September lightly, without the slightest wave of stress. You like your work very much and you have the feeling of being useful. Only negative point: THUNE! Be careful not to spend too much to be stylish during the recovery, you risk finding yourself in the red...
Little tip: Avoid the department stores and opt for activities that do not cost a kidney. Your phrase of the season: "Wait, I'm looking at my account. »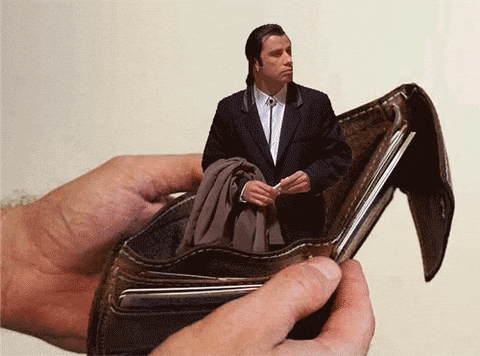 ❄ Winter ❄
Luck will smile on you from December, to offer you an incredible professional opportunity in January 2021. Someone important believes in you and will help you succeed. Motivated like never before, you're going to be a hit! The beginning of a new friendship will point the tip of his nose. And for couples, winter does not look icy: a declaration of love is expected.
Little tip: You will have a lot of projects in mind, but you won't be able to carry them all out. Choose your priorities!
Your phrase of the season: "Who's the boss? " - It's you.
2020 will therefore be the year of change: working on yourself will help you achieve most of your projects, to end the year with joy and lightness! And to live your star sign intensely, we've created a limited edition Aquarius hand gel. Because changing is good, doing it with hands that smell good is better!