All the right gestures to take care of your pretty face. The cold, the pollution, the sun... your face is subjected to all sorts of attacks on a daily basis. To keep your skin healthy, discover the skincare routine to adopt!
The good gestures
As we are friendly, we will give here beneficial advice for all skin types. There are 4: oily, mixed, normal or dry. To have a face at the top of the top, it is necessary to know your skin well and to complete this routine with what it needs!
1. Clean your face well
THIS IS THE BASIS. THIS IS THE BASIS. THIS IS THE BASIS.
The first step in your skincare routine is to remove impurities from your face daily, whether you are wearing makeup or not! During the day, your skin accumulates dead skin, particles linked to pollution and many other things. So morning and evening, use a dedicated, gentle and alcohol-free product. There are a lot of them: micellar water, cleansing oil, foaming gel… you can easily find them at the supermarket, in a pharmacy or in a specialized store. To pamper your little face, favor quality products with non-aggressive ingredients (avoid dishwashing liquid for example). If you wear make-up, don't skip make-up removal and still cleanse your skin with a dedicated product afterwards! We recommend a cleanser that rinses off with water to properly remove the last residue of makeup. Without these steps, you don't allow your skin to breathe, which can lead to premature aging and the appearance of imperfections.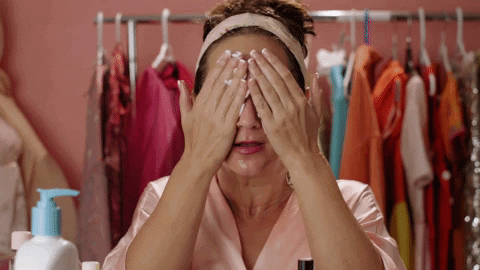 2. Exfoliate (but not too much) your skin
To deeply cleanse and prevent oil buildup, you can exfoliate once or twice a week . No more ! Be careful to take a quality product (or make your own exfoliator with natural ingredients) that matches your skin. Don't rub too hard either, you risk irritating your face. To complete this treatment, you can make a mask with the properties of your choice: firming, soothing, moisturizing… it will penetrate your exfoliated skin better.
3. HY-DRA-TER
Hydration is an essential step for your pretty face! The mission of moisturizing products is to help the skin create a protective film to protect it from daily aggressions, imperfections and unpleasant sensations. Regardless of your skin type (even oily), your face needs to be moisturized regularly. Ideally, choose a fairly rich treatment in the evening that will act overnight. In the morning, you can opt for a slightly lighter product such as a moisturizing cream or mist.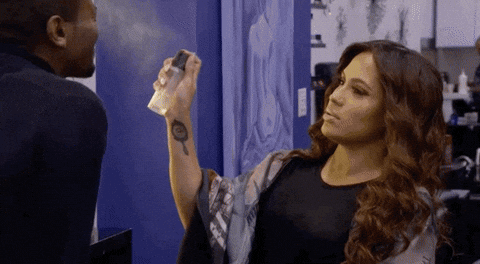 At Merci Handy, we created our own ! A fine, non-greasy mist with 95% ingredients of natural origin that protects your skin without leaving a trace! It contains hemp oil and aloe vera for soothed and pampered skin all day long.
You now know the 3 essential steps to take good care of your skin. Don't forget that beyond your environment, your skin reacts to your lifestyle and your diet: so eat your vegetables and drink water without moderation!
A few more tips!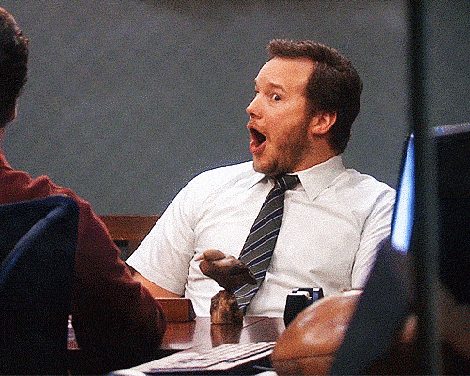 Are you still there ? Cool ! We are going to give you some additional advice in your quest for a skin that feels good about yourself (lol, as Jean-Michel would say).
1. Take care of your mouth
Our lips also require a little attention! Like the rest of our face, they are exposed to daily aggressions. To take care of them, you can exfoliate them from time to time and moisturize them regularly with suitable products. On the other hand, do not moisten your lips! Even if it's nice to lick your lips in front of a good meal, saliva dries out your mouth in the long run.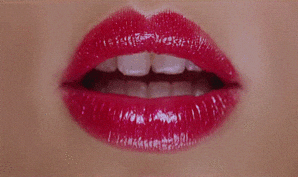 2. Choose your products well
In the same way that we do not wash our hands with toothpaste, a body soap is not used on the face! Always choose suitable products, the ideal being to test them first on a small part of your elbow to make sure that your body reacts correctly. If in doubt, do not hesitate to consult a dermatologist. Finally, take a look at the composition of your products and respect their expiry date. Yes, yes, there is often one! If there is no date listed, the expiration after opening (the time you can use your product after opening) is necessarily mentioned.
3. Be faithful!
We often tend to change care products once ours are finished. However, our skin does not necessarily get tired of them! It has been proven that a facial treatment that is good for our skin will be even more effective in the long term. So don't change products like panties if the ones you use do the job well.
See you soon beautiful skin!