Rainbow Playlist: 20 Songs About Rainbows
Songs to regain confidence
Songs to chill
Songs to revise your classics
Rainbow playlist: 20 songs to enchant everyday life
Rainbow power is the art of adding color to your life. Always ready to share a dose of rainbow, today we take care of your morale. Are you having a bad day or do you just want a little more sparkle in your life? Forget Kevin, put on your unicorn pyjamas, your helmet and let yourself be carried away by this enchanted playlist !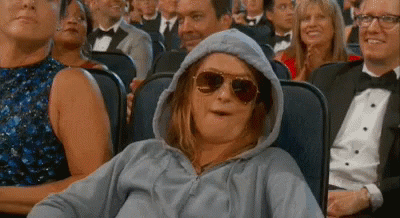 Songs to regain confidence
If you're coming out of a breakup, can't stand your boss anymore, or aren't feeling your best, these songs are for you.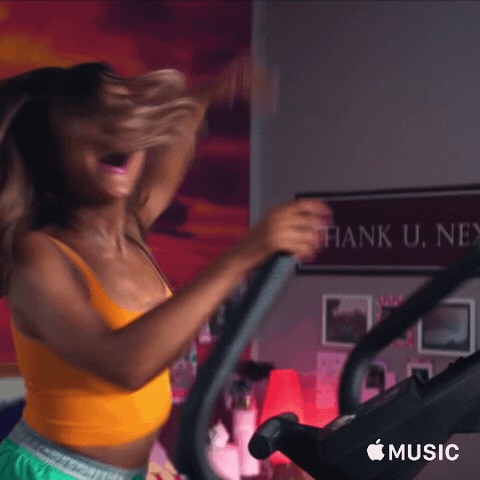 Sia - Rainbow (My little pony)
Stronger than any coach, Sia is always there to remind us that we will overcome everything. This song composed for the movie My Little Pony is perfect for getting into girl power mode!
In this excerpt from her album "Younger now", Miley returns to her first country love and invites us to an imaginary country where everything is going for the best. A secret Peter Pan fan?
The eating disorder is finally behind her, even as her legal battle with her ex-mentor, accused of rape, continues. But she got up and released in 2017 "Rainbow", on her resurrection. A real lesson in courage!
DJ Khaled & Demi Lovato - I believe
Depression, addictions, complexes… The Latin pop princess has had her ups and downs. And each time, she comes back a little stronger and releases a new hit.
His name may not mean anything to you, but Kacey is a true country icon in the USA. Rainbow, a sweet and poetic ballad, is his latest single.
When you need to feel beautiful and strong, like a Disney princess, you can always count on Mariah. We love this captivating interlude worthy of Rapunzel.
It's common knowledge that Taylor and the guys, it goes average and it always ends in song. This one is perfect to send to yours after a fight!
Songs to chill
Because there are days when you don't want to do anything except do yourself some good.
"Close your eyes is essential, for this existential journey…" The lyrics perfectly sum up this tangy song from the French electro duo.
Closing your eyes, it sounds like Lana Del Rey. Yael Shoshana Cohen, singer of the Israeli group Lola Marsh, transports us with her bewitching voice.
The duo from South Africa offers us a one-way ticket to the sun with this rhythmic and warm title.
Pretty Lights - Rainbows & waterfalls
Like a desire for a roadtrip with Derek Vincent Smith's electrochill tube. Ready to hover?
A false air of Indochina, a hint of Depeche Mode and we get the very particular dance-punk sound of the Australian group. If the name doesn't speak to you, just tell yourself that they did a tour with Daft Punk. Respect !
Looking for your wedding song? The one that reveals all your love for the one who shares your life and puts glitter on it every day? You just found her. You're welcome, it's a gift.
Songs to revise your classics!
There are tunes that never get old and artists that never run out of steam.
Do you know your classics?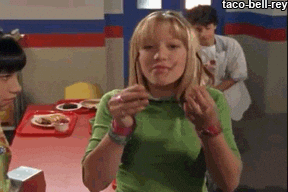 The Wizard of Oz, cover by Lady Gaga & Bradley Cooper - Over the rainbow
Written for Judy Garland in the film "The Wizard of Oz", the mythical song of the 30s has had many occasions and we still can't get enough of it.
A real surprise, this sentimental title released in 2019 shows a softer side of the rapper. And for good reason: he had written it 10 years ago with the idea of ​​offering it to the singer Alizée. It fits better!
The Rolling Stones - She's a rainbow
Anthological, this Rolling Stones hit released in 1967 has not aged a bit and it's still going strong.
Carpenters - The rainbow connection
There's a Christmas scent in the air with the angelic voice of Karen Carpenter. And like a furious desire for snow that covers the city with its white coat.
How can you resist a group that bears the name Rainbow? Emblem of British hard rock in the 70s and 80s, it awakens the rebel in you. Or not, but he still impresses with the quality of his musicians.
At the crossroads of BB Brunes, Mika and The Killers, there is Klaxons. Semi-dandy UFOs straight from England, they take you into their slightly offbeat universe reminiscent of the 2000s.
Madonna - Rainbow high (Evita)
The Queen of Pop took singing lessons to perform when she played politician Eva Perón on film. A high-flying performance, to be reproduced in the shower between Celine Dion and Whitney Houston.
Thanks Handy! - We will rock you
No day starts better than with a rainbow splash of Mercy Handy! in your bag. To be always fresh like a rose and immaculate like a unicorn, take your cleansing hand gel everywhere!