The benefits of glycerin for the skin
Glycerin is a clear, odorless component found in many beauty products, such as our Shower Slime . Ok, but is it good for the skin? Yes ! Glycerin is very hydrating and has many other benefits: don't move, we'll break it all down for you.
A little history
Knowing and recognizing ingredients in cosmetics is sometimes intimidating. It's like going back to college to learn a giant periodic table, and it's not the boring explanations of the science teacher (Mr. Bernard, 53, messy brown hair) that will help us understand all that.
Also called Glycerol, glycerin was discovered by a Swedish scientist in the 17th century, during a saponification process, where a fatty substance binds to water and a base to become a soap. In short, it's a bit like making mayonnaise, for the crunchiest of you. Then a Frenchman with the sweet name of Pelouze (true story) found the chemical formula of Glycerol: C3H8O3, quite simply.
Varied use
The oil produces Glycerol, which in turn can be used to make Nitroglycerin, a key ingredient in dynamite. Boom 🧨. Its sweet taste makes it also in the ingredient list of many drinks. We don't recommend that you eat our products containing it, and sorry, but you can't make New Year's Eve fireworks with it either. Thin…

5 good reasons to include glycerin in your beauty routine
Cosmetic chemists use it in most formulations, so here are the good reasons to include it in your beauty routine:
1) 100% natural
Glycerin can come from natural sources (like shea or coconut) or synthetic. Some sources of synthetic glycerin have been the subject of controversy for their harmfulness to health, and are not recommended in cosmetic products. At Merci Handy, we only use natural sources so don't worry :)
2) She has a superpower
Glycerin is a humectant, but what does that mean?
Much like Squirtle, it retains water where it is applied, and strengthens the skin barrier against savage attacks. It prevents dehydration, allowing natural oils to nourish and repair the skin. Team Rocket will not pass!
3) Your skin will be soft, instantly
It's fine to match on Tinder at lunch break, but now you have a last minute date and only a few hours to make yourself beautiful / beautiful story to look a bit like your profile picture. You know, this slightly mysterious photo, a little blurry but not too much, taken by your ex 4 years ago (already!). When you need a quick fix, the glycerin in your soap will soften the skin and make it look better. A little shower with our slime and you're as soft as a kitten (or a unicorn🦄).
4) It protects you in winter
Winter is coming and we would have done well without it. Winter is not the best time: the cold, the icy wind, the snow fall on your sweet face when you hadn't asked for anything. Result: dull skin with a crocodile effect touch 🐊. Indeed, the vessels that bring oxygen contract to have as little surface as possible in contact with cold air, creating this wonderful grayish complexion that your great office colleague, Marie-Claude, will not have failed to point out. with a chilling little remark.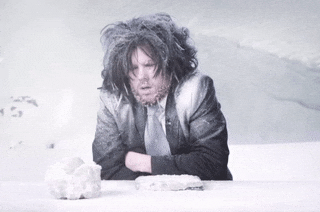 Ok boomer, but what do I do then?
Well precisely, glycerin helps you fight against external aggressions and irritations such as the cold but also pollution and UV rays, by forming an invisible protective layer that limits their impact on the epidermis. Unfortunately, it won't protect you from Marie-Claude's reflections, sorry.
5) It is multi-purpose!
In our deodorant , vegetable glycerin helps absorb excess moisture, although it does not act as an antiperspirant on its own and does not prevent the formation of sweat. It combines with other ingredients like sodium hydroxide, to create a winning combo for your armpits.
the marathon is yours 🏃‍♂️ (or the transport strike).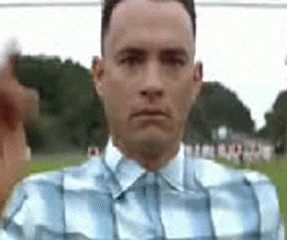 In short, you have understood, no longer need to be afraid of the scientific name of this ingredient which is no longer a mystery to you. You can tell it to yourself in the evening to look a little smart (there are no small victories), slather it on EVERYWHERE, and more if you like. Have fun!