HORSOCOPE: PASSION AND GLITTER FOR FIRE SIGNS
Rather solo or as a duo? Coffee machine atmosphere or Wall Street? Country cottage in Saulzais-le-Potier or backpacking trip to Nepal? Find out what the stars have planned for your year 2020!
ARIES: carpe diem and audacity
Impossible to tame, the ram needs action and expression. Do you recognize yourself in your shows worthy of the Olympia in the shower, screaming Celine Dion between two shampoos? You can already rejoice: 2020 promises you ever more glamor and adventure, near far, wherever you are.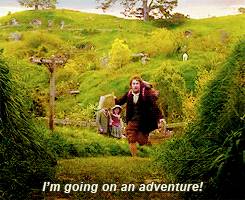 Spring
The month of April is off to a flying start with an encounter that could well shake all your certainties: a Pisces as charming as it is disturbing should spice up your daily life for a good while. When water and fire meet, the least we can say is that it gives off a hell of a lot of steam and for sure, spring will be torrid! Beware all the same of his beautiful words because he is a seducer, and to many hearts he promises. In short, it may not be the romance of a lifetime, but why not the warmth of one or many nights? Hakuna matata, have faith in yourself and take what comes lightly for what it is. Towards the end of May, the energy skyrockets and you will feel like the queen of the world. The end of the raclette season will (almost) have nothing to do with it, you can rather thank the Moon which will boost your form and mind. A perfect opportunity to get (back) into sport, undertake projects or make a holiday in the sun a reality. As a couple, spring will be as sweet as a cloud of cotton candy: pink, fluffy and unhindered.
Summer
Hot in front! Pluto lands in your sky and announces a serious commotion. Do you dream of change and action? You will be overjoyed but probably a little shaken. Habits will be shaken up, new perspectives explored. Single as in a couple, it will be the dawn of a renewal: the return of an old flame, for example, could very well cause sparks. The opportunity to turn a page for good or to rewrite a chapter, the choice will be yours if everything, everything is over between you or not. On the professional side, it will not be more relaxing. Boosted by the energy of Mars, you will assert your ideas and assert yourself more than ever. At stake ? New responsibilities and maybe even a promotion to find. Ka Ching! It will definitely be the summer of all audacity, more memorable and even more daring than your last karaoke night at Macumba. Watchword ? Go for it and dare everything.
Autumn
Mars and Uranus come together for the better and for the future. From September, luck pours like a rain of glitter on your karma. As a couple, you will feel more fulfilled than ever. Complicity and sensuality will be on the menu, with an unfailing understanding as the icing on the cake. To you constructive discussions, the sweet moments to remake the world and somersaults in perfect symbiosis. Bachelor ? An unexpected meeting should warm up the grayness of everyday life after October 15. And the least we can say is that he won't be your usual profile, but he might surprise you. Don't close your door and get out of your comfort zone, love still has many surprises for you if you give it a chance. After a year of flitting about and meeting hot as embers, the prospect of a serious and serene relationship is anchored stronger than ever. Will crack, won't crack?
Winter
We will have to wait for the holidays to see a new wave of relatively tumultuous changes. Challenges will be coming their way at work and you'll probably need a lot of gossip breaks at the coffee machine with Ginette to keep your cool. So let your boss ruminate and focus on your missions: calm and confidence will be your assets to weather the storm. On the private side, the year will end in softness, well nestled under the duvet and in good company. Hot cocoa, hot hot hot chocolate, you will be good to cocoon and it will be a real bubble of oxygen in the face of the challenges of work. A recklessness that will last until February when the temptation of a fiery Leo promises a new year ever richer in sensations. 2020 will definitely be a fiery year, with its ups and downs but never flat. Refresh yourself from time to time with your Astro Hand Gel - Aries
LEO: you + you = heart Naaaaants ingonyama bagithi Baba…
Who can resist the charisma and courage of the Lion? As proud as Simba on his rock, you like to feel in control of your life and your environment. And nothing scares you, not even ejecting your USB drive before the screen shows it's safe to remove.
Spring
One word to remember: you! After a dedicated year 2020, spring will invite you to find yourself and reconnect with your hobbies, your desires and your follies. Wiggle your hips in the front row of Beyonce's concert, dare somersaults in the most incongruous places or send your boss on the roses... If you want to clean up your life, this will be the perfect time to let go. From April 23, the New Moon will surround you with an aura sexier than ever, coupled with the desire for novelty. Solar and determined, you will live a radiant and spicy month of May. No one will be able to resist you, all you have to do is choose among your suitors. And what will start as an adventure without the fuss could well evolve into a pretty story if you hang on for the first few weeks. This newcomer will also have a strong temperament and your two personalities together will certainly spark! Who will have the last word ?
Summer
If a story gets too complicated, just let go. No need to rush. After a supercharged spring, summer will make you want to calm down, refocus on yourself and that may not please the lucky one. It doesn't matter: a Leo cannot be tamed and sometimes needs to isolate himself a little in his den. In view of the few professional and romantic tumults that will be watching you, it won't be a refusal, but don't panic! From mid-July, Venus will take over your affairs and it is not the planet of love for nothing. Boosted by a new confidence and more clarity on your desires and your expectations, you will resume the hunt armed with major assets of seduction. On the job side, we will have to wait a little longer to see the situation improve. So plan a good stock of coffee all summer and Facebook breaks to clear your mind.
Autumn
A fan of roller coasters? You will be served! Mars will give you a hell of a potato and nothing can stop you. After a somewhat lukewarm summer with ups and downs, the flame in you will be reborn more vividly than ever. A new and combative energy that will not go unnoticed… Bye bye the pimpernel at work, hello the promotion and the projects that you have been coveting for months. As a true business woman, you will manage your affairs with confidence… Maybe a little too much. Be careful not to underestimate the difficulties to avoid disappointments and beware of viper's tongues. From October, you will not be alone to face the challenges on your way: a beautiful Aquarius full of wisdom and tranquility will know how to soothe your daily life and counterbalance your ferocity. Yin to your yang, cocoa to your hot milk, let yourself be carried away by this duo!
Winter
As Zazie puts it so well, "zen, let's be zen, coolness in our veins". The unexpected will stress you, you the empress of order and control, but it will be an opportunity to work on your letting go. An end of the year under the sign of calm, let it be! After so many adventures, a bit of peace can't hurt. On the heart side, nothing can shake your couple, always more complicit and complementary. Not even the temptation of an adventurous Scorpio that is certainly very attractive but pales in comparison to the one who will brighten up your daily life. Sometimes a little planplan in your eyes, he will still be able to sharpen your desire and your love with his benevolence and his foolproof assurance. This year will certainly be the year of great love. With a great companion but above all, with yourself: a total reconnection to your desires, your personality and unlimited perspectives. Make your daily life sparkle even more with your Astro - Lion Hand Gel and let your inner voice roar.
SAGITTARIUS
The adventurer against any warrior Avid of travel and adventure, you can't stand routine and are always looking for a good way to vibrate. Both spontaneous and indecisive, you often find it hard to decide between your impulses and your reason. Like finishing that last piece of chocolate cake waiting for you in the fridge or going to your Bodypump class, life is an eternal dilemma.
GIF
Spring: Saturn has taken up residence in your sky for a while and is giving you a lot of trouble. Mistakes at work, blunders with loved ones... You'll be airheaded and the arrival of sunny days will be electric. Don't panic, you can always count on Mercury to stay positive in all circumstances. The good news on the heart side will have something to do with it… Despite the little vagaries of everyday life, your charm will indeed be active and encounters will literally rain down. It's raining men in April and May will therefore be full of heat. Especially thanks to a fiery Scorpio whose recklessness will make your head spin. But because you excel in the art of making yourself desired, you will quickly take the reins of this explosive duo. And if you already hold the rare pearl, take advantage of it: he will be more attentive than ever. We never refuse to be pampered a little. Warm ahead, spring will be rich in sensations!
Summer
Under the sunlights of the tropics, you will enjoy the summer with a cocktail in your hand and suitors in your arm. The first semester will definitely be under the sign of fluttering because you will not be ready to land yourself in too serious a story. Kisses on the beach, mojito and escape will be your mantras and you will be right. After a little complicated karma in the spring, luck will finally smile on you and lightness will be welcome. In June, your desire for adventures will only intensify and it will be the time to set yourself new challenges: trek in the desert, writing contest or even sorting the pile of laundry, nothing will scare you. Go!
Autumn
The carefree summer will carry on through fall with relish. After a somewhat hectic start to the year, you will be very happy to end it on such positive notes. The grayness can in no way taint your good mood, so you will be more productive than ever. An attitude that will conclude many contracts and can open unexpected doors… A possible retraining? So take the trouble to think about it, it will be an opportunity to make an old childhood dream come true. As a couple or single, changes will therefore be expected. Your love life will take a decisive turn, it's up to you to decide if you want to include the chosen one of your heart in your new adventures. He in any case will be ready to follow you anywhere. He will go where you go, his country will be you.
Winter
The year will end with a few more upheavals. You thought you could rest on your laurels? Error ! Saturn will land with a bang and keep you overbooked, despite the presence of Venus. Once a business woman, always a business woman. This will be the time to prove yourself to achieve your goals. Awaken the Beyonce in you and hang on until the end, it will be the culmination of a completely crazy year and the start of an even crazier year. Did you dream of adventure? The stars have heard you! With your refreshing Astro - Sagittarius Hand Gel , you'll be ready for anything. Always in your bag for your adventures, it will be the rainbow drop to take with you everywhere to live every moment to the fullest.